Silverstone Accommodation and Where To Stay And Eating Out Guide 2023
Including:- Camping, Hotels, Bed and Breakfast, B & B, Self Catering, Rooms, Pubs, Inns, Restaurants, Eating Out, Houses to Rent and Holiday Accommodation
Near and around Silverstone village, Turweston, Whitfield, Sulgrave, Stowe, Stoke Bruerne, Towcester, Brackley, Daventry & South Northamptonshire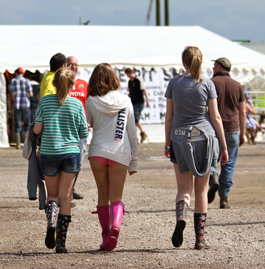 One of the many attractions is Silverstone Circuit which is THE motor racing circuit in the UK. We get many searches asking where it is. It is between the M1 and M40, south of the village of Silverstone in Northamptonshire extending into Buckinghamshire covering over 700 acres.
Hosting not only the 2023 F1 Grand Prix but also the motorcycling with the very popular British Superbikes and now the British MotoGP returns again for 2023 too. There is much more to Silverstone though, other big events include The Silverstone Festival the old Classic, FIA WEC, track days, club events, driver training, testing and half marathons.
Also new in 2020 – The Silverstone Experience Centre has opened at the famous racing circuit housed in a former World War Two Wellington Bomber hangar.
Silverstone Village is in the hidden gem of South Northamptonshire famous for its woodland – make sure you visit Hazelborough Woods near the village.
At the heart of British Motorsport in 2023
Silverstone village and the surrounding area is a magnet for motoring and racing enthusiasts and a great deal of the motorsport industry is based in the area including Formula One (F1) Teams Aston Martin and 2014, 2015, 2016, 2017, 2018, 2019, 2020 and 2021 World Champions Mercedes AMG Petronas formerly Brawn GP with seven time British World Champion Lewis Hamilton driving in 2022 together with George Russell.
While you are here don't forget to visit Towcester and Brackley famous market towns with independent shops only a few miles away.
Other local attractions include: –
Sulgrave Manor
Stowe Gardens


This site was launched in March 2010 and has become the definitive where to stay and eating out guide for Silverstone, Towcester, Brackley and the villages of South Northamptonshire featuring camping, rooms to rent, houses to rent, bed and breakfast, self catering, eating out, pubs and restaurants and now including Holiday Accommodation.
South Northamptonshire has become a tourist destination for sports with the Towcester Greyhound track opened offering up to three evenings a week of Greyhound racing, but also for many visitors flock to the villages including the canal village of Stoke Bruerne on the Grand Union Canal. Stowe School and gardens a National Trust property is high up on the tourist list.
Although not in South Northamptonshire Fairport Convention's Cropredy Convention is another big local event.